Message from Top Manager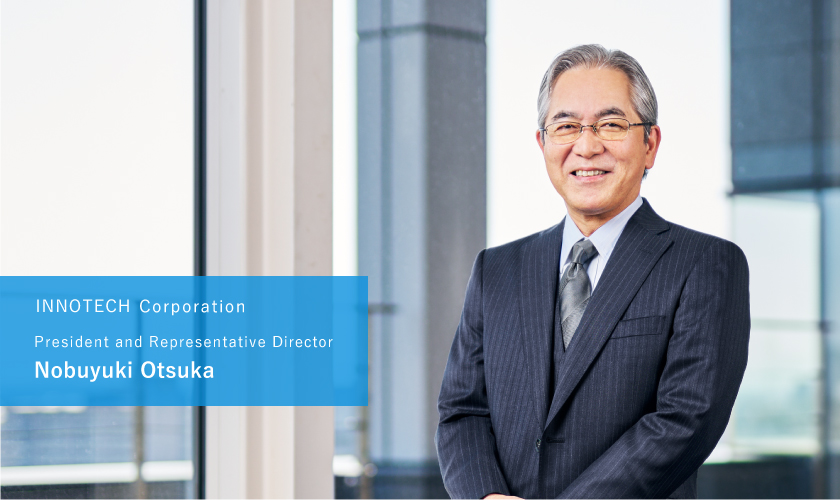 As our business environment continues to evolve, INNOTECH will continue our efforts to accomplish the bold structural reform.
Please let us know your views on the management environment of the fiscal year 2017 and your financial results.
January 5th, 2017 was the 30th anniversary of INNOTECH group foundation. We appreciate and would like to thank our shareholders' support and guidance which have been indispensable to our growth.
In the year of 2016 (accounting period starting from April 2016 to -March 2017), as the economic condition shifted from being stagnated to slow recovery trend, our future economic prospects remain uncertain due to the impact of the European political situations and so on.
In such environment, INNOTECH Group strengthened its relationships with existing customers and developing new customer base and expanded its business mainly around the automotive area, such as functional verification tools (for automotive applications), by providing products and services with higher added-values. In the meantime, our sales figures were affected by the large-scale customer transfer in the EDA software business. As for the INNOTECH-made tester business, our profitability improved as the business was strong mainly for overseas customers while some of the domestic business was slow.
As a result, our sales was 28 billion 863 million yen (YoY -7.6%), our operating profit was 999 million yen (YoY -1.2%), our ordinary profit was 1 billion 251 million yen (YoY +7.7%), and our profit attributable to owner of parent was 806 million yen (YoY +9.0%) for the year of 2016.
What are strategies for future growth and your estimate of the FY 2017 results?
In order for INNOTECH Group to achieve continuous growth in the ever-changing business environment, we are pursuing a bold business structural reform based on our mid-range management plan. As part of such reform, we plan to withdraw from the HDD sales business, following our withdrawal from the device business in the year of 2015, in order to "concentrate on core competence", which is the solution business,
In the meantime, we are behind in launching new businesses which will be the core of our profitability, and therefore, we expect that our financial results for the year 2017 will suffer.
However in the year of 2018 which will be the last year of our mid-range management plan, we expect full contributions from the structural reform and become profitable. We will maintain our original numerical goals and keep working hard to achieve them. We appreciate our shareholders' continued support and guidance. Thank you very much.
astic changes, we believe that our customers' needs for total solutions to address their increasingly complex and diversified challenges are expanding. In order to respond to such needs from the market and maintain our continued growth, Innotech Group has newly devised its mid-range management plan, which foresees up to fiscal year of 2018 and we will execute strategies for our growth in a timely manner. Based on this management plan, Innotech will aggressively pursue its business structural reform. We appreciate our shareholders' continued support and guidance.
Thank you very much,
June, 2017
Chairman & CEO Makoto Sumita
President & COO Toshihiko Ono